Ridge Capital Acquires 444-Unit San Francisco Bay Area Multifamily Portfolio for $189.5MM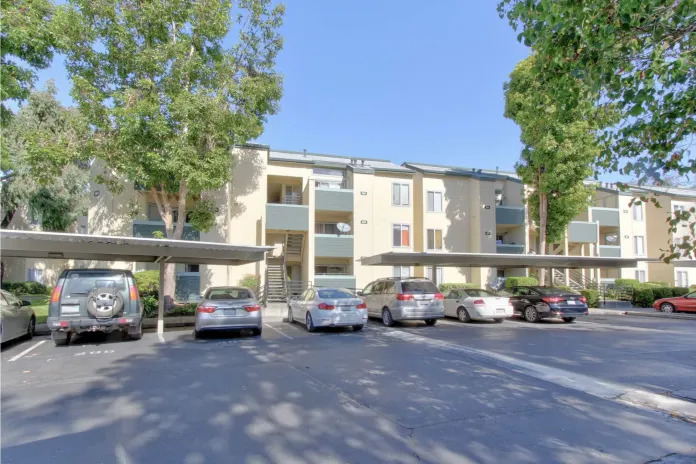 Acquisition of apartment communities in San Leandro and Hayward caps off an active 60 days for the San Francisco-based real estate investment firm, investing $189.5 million on apartment and office properties in the region
San Francisco, CA (February 3, 2022) – Ridge Capital Investors, LLC ("Ridge") in joint venture with Contrarian Capital Management and Andell Holdings has acquired in an off-market transaction a two-property, 444-unit multifamily portfolio with assets located in the San Francisco East Bay cities of San Leandro and Hayward, CA.
This is Ridge's third Bay Area investment in the past 60 days which also included a 52,000-square-foot office building in Walnut Creek and a 95-unit apartment community in Dixon. In total the four properties were acquired for $189.5 million.
"While the overabundance of capital within the real estate market, combined with the inherent uncertainties of the Pandemic and overall economic picture present headwinds for real estate investment, we believe that there are compelling opportunities to invest in housing and well-located commercial assets within the dynamic Northern California market," commented Trevor Wilson, managing director of Ridge Capital Investors, LLC. "We are investing with conviction that the overall economy will weather the effects of Pandemic conditions, and that life will return to normalcy over the near term," he added.
Gateway Apartments is a 236-unit garden-style multifamily community built in 1989. Located at 888 Davis Street in San Leandro, the property is proximate to various forms of transit including I-880 and Highway 92, and is walking distance to the San Leandro BART station.
Austin Commons is a 208-unit, garden-style multifamily community built in 1987. The community is located at 50 Austin Avenue in the Jackson Triangle neighborhood of Hayward, less than two miles from the Hayward BART station.
Late last year, Ridge also acquired the 95-unit The Mews at Dixon Farm in Dixon. Built in 1982, the property is located at 1340 Pitt School Road, and is in close proximity to I-80 and the major employment nodes of Dixon, Davis and Vacaville.
Over the first several years of its ownership, Ridge plans to bring all three of the apartment properties' physical quality and overall tenant experience to the top of their respective markets via a substantial augmentation to the existing clubhouses, amenities and interior unit finishes. FPI Management, Inc. will manage the properties on behalf of the ownership.
Ridge also closed 2021 with the acquisition of the 52,000-square-foot, Class A office building known as Station Plaza in the Pleasant Hill Bart submarket of Walnut Creek. The less than 50% occupied building was acquired with the intent of stabilizing the asset at the upper tier of its competitive set by substantially improving common areas and tenant suites. The property will be managed by Cushman & Wakefield and leased by Jeff Birnbaum and Andy Schmitt of CBRE.
These investments were executed on behalf of Ridge's discretionary Fund that is targeted to invest in value-added multi-family, office and R&D properties in the primary Western US markets. The Fund strategy is to source and execute on value-add opportunities on a direct and joint venture basis with third party capital partners. Primary drivers for the Fund investment strategy are the continued strength of tech-centric markets, meaningful shortage of housing supply, and a belief that office demand will return to pre-covid levels in the relatively near term.