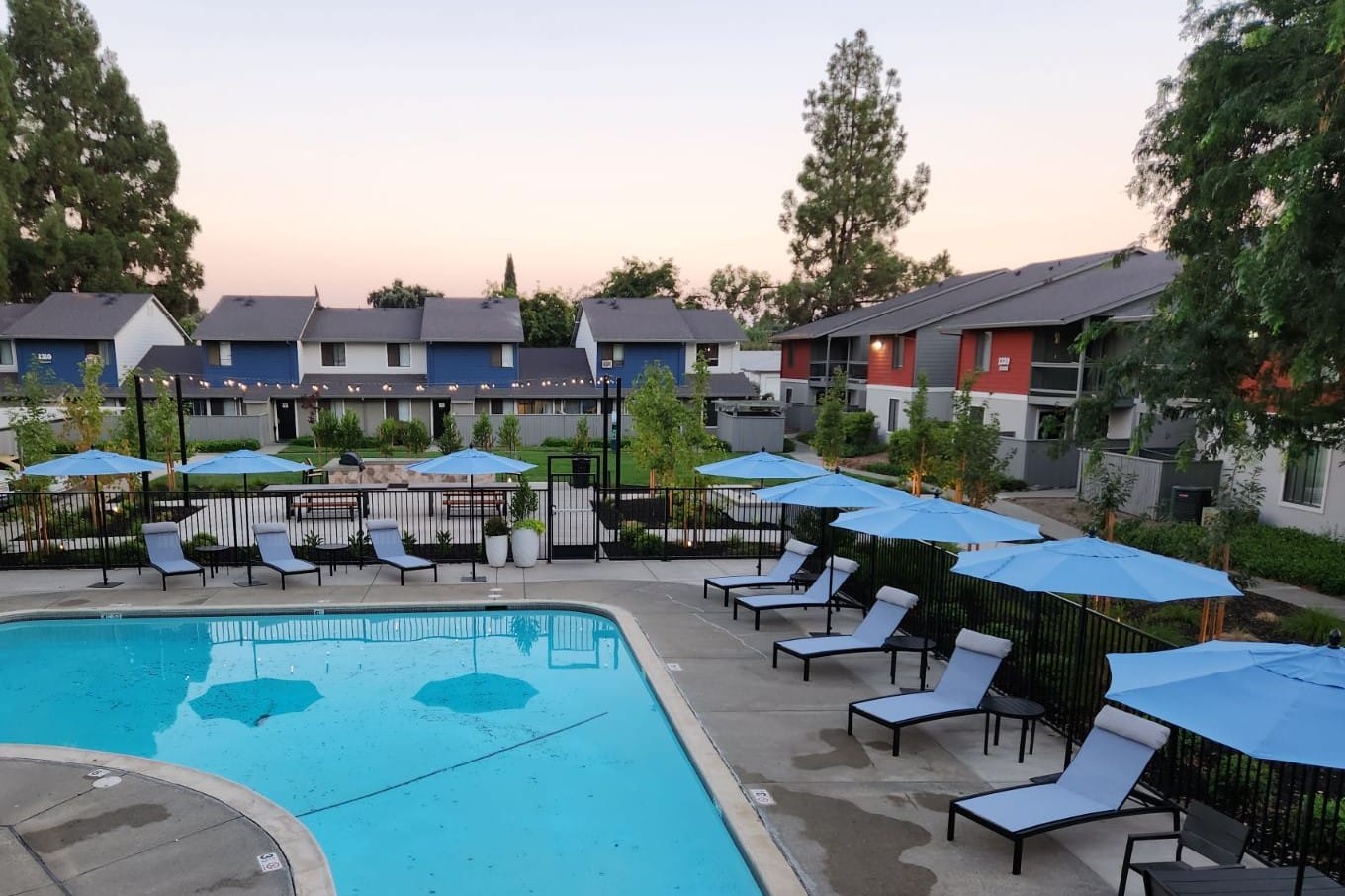 The Mews at Dixon Farm
On an off-market basis, Ridge acquired The Mews at Dixon Ranch for $23.9 million ($251,500/unit, $278 PSF), representing a compelling basis relative to replacement cost and comparable trades.
The Mews is located within walking distance of an amenity-rich area with immediate access to I-80, making for a short commute to major neighboring areas such as Sacramento, Vacaville, Fairfield and Davis. Through a capital investment plan of just under $40,000 per unit that consists of significant interior and exterior renovations, the property will be improved from a B/B- asset to a B+, near the top of its competitive set.