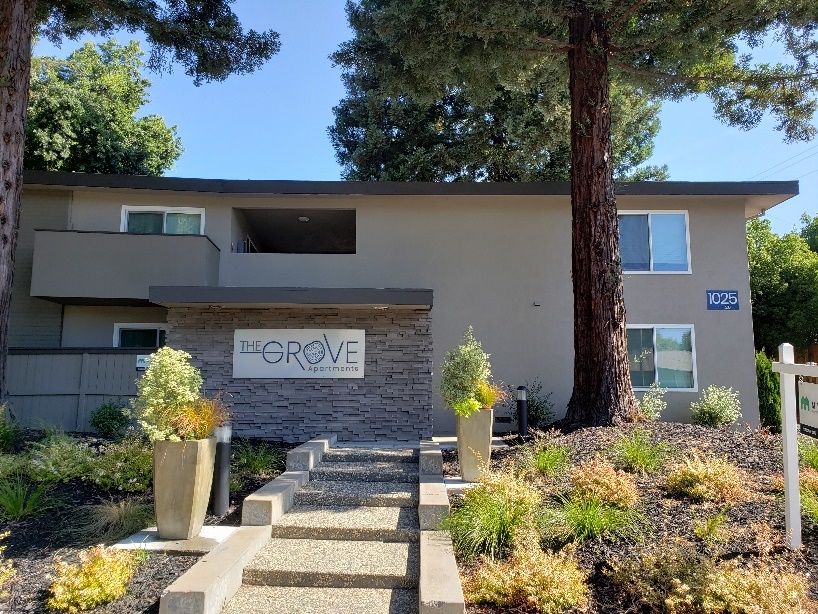 South Hills Apartments
Ridge acquired South Hills Apartments for $3.75 million in March 2018. South Hills is a 30-unit multifamily asset located in Sacramento, California, one of the country's top-performing apartment markets. More specifically, South Hills sits at the intersection of the Pocket, Greenhaven, and Land Park submarkets, some of the most highly sought-after neighborhoods south of downtown Sacramento. Widely considered one of the easiest commutes to downtown Sacramento, this area is also prized for its easy access to all major transportation arteries in the area, including I-5, I-80, and Highway 50.
Through the implementation of a renovation plan estimated to cost over $26,000 per unit that will include cosmetic upgrades to the exterior of the property, significant unit interior upgrades, as well as the addition of new common area amenities, Ridge will transform South Hills from its status at acquisition as a class C+ property to a solid class B asset. Upon completion of the property transformation, South Hills will compete with the nicest small assets in the area and will offer a compelling living environment for future tenants.