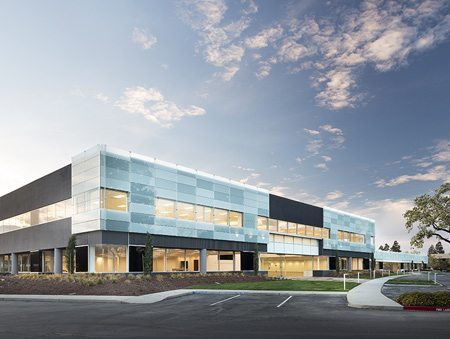 Orchard Parkway
Orchard Parkway was acquired by Ridge in partnership with its institutional capital partners in 2013. The property is a well-located, partial two-story office/R&D building situated within the Golden Triangle of Silicon Valley. The asset was vacant at acquisition, but had previously served as the corporate headquarters for a major publicly traded technology company. The business plan included a substantial interior and exterior repositioning, new leasing and asset stabilization at a basis well below replacement cost.
The project was completed expeditiously, allowing for the building to be aggressively marketed against other buildings that were working through on-going improvements. Within the first year of ownership, 3001 Orchard Parkway was leased to ProteinSimple, a wholly owned subsidiary of Techne Corporation (NAS:TECH), for a nine year term at above market rents.
The property was sold to an institutional investor in 4Q2014 for $367/sf, generating an unlevered total return (IRR) in excess of 30%.